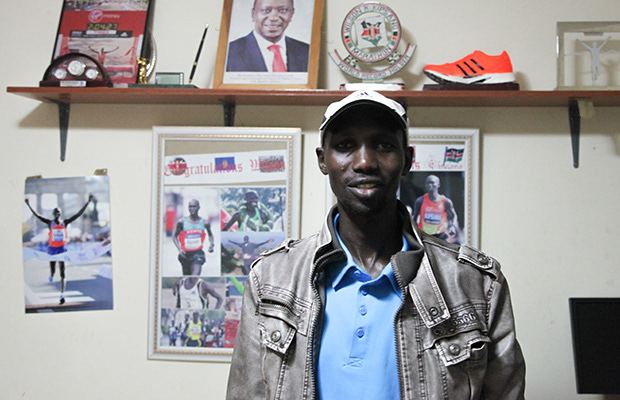 ITEN, KENYA
 — For someone who runs very fast, Wilson Kipsang is a man who can't be hurried.
A downpour last Friday morning marked the arrival of Kenya's short rainy season, turning the dirt roads of Iten to mud, and forcing him to push back his training run to midday. With the New York City Marathon just over a week away, it was a relatively short run, but then again, the defending champion is a busy guy. Two years ago he opened the Keellu Resort Centre, a hotel that has become an unofficial headquarters for up-and-coming runners, and he can't pass through the restaurant without greeting every patron by name.
It's chilly at 8,000 feet in the western highlands and a small charcoal brazier burns briskly in the corner as guests sit working or chatting while sipping milky tea. Kipsang finally extracts himself from a conversation and with an easy smile he beckons the way upstairs to his office, a converted guest room bedecked with finish line photographs, trophies and a framed portrait of Kenyan president Uhuru Kenyatta.

Kipsang hails from the Kalenjin tribe, which has produced many of the world's most dominant distance runners. He set a marathon world record in Berlin in 2013 with a time of 2:03:23 — a record that was broken by his fellow Kenyan Dennis Kimetto a year later on the same course. But that record may not hold for long either, if Kipsang has anything to do with it. The 33-year-old former police officer opened up to DailyBurn about his style of running, the importance of investing in his community and what drives him to keep chasing after his goals.
DailyBurn