As war rages at home, Ukrainian choir heads to Carnegie Hall to celebrate 100 years of 'Carol of the Bells'
In 1922, a Ukrainian choir sang the song "Shchedryk" at New York's Carnegie Hall. The tune became a Christmas sensation known as "Carol of the Bells." This Sunday, a Ukrainian choir will once again perform the famous song at Carnegie Hall.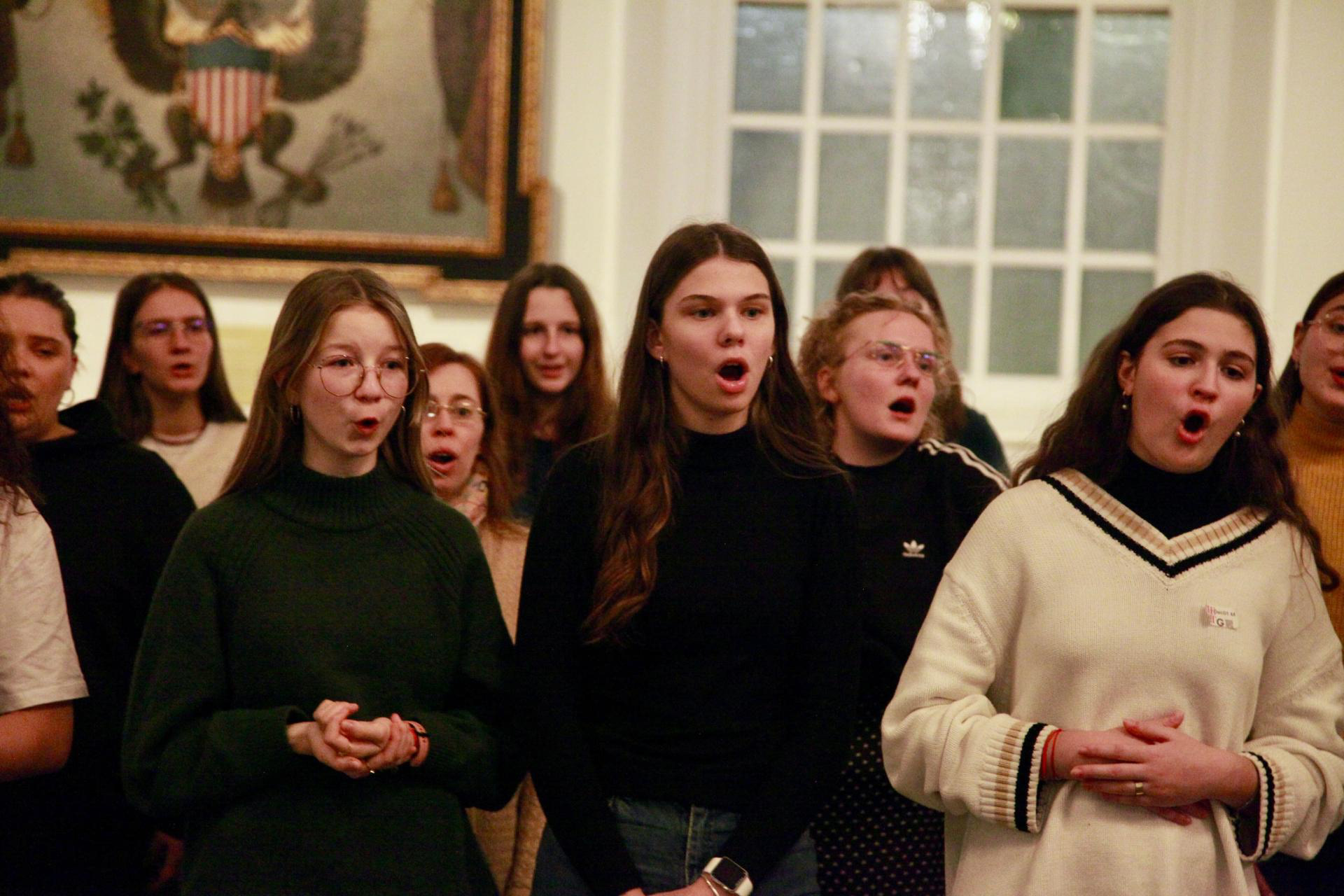 At St. John's Episcopal Church in New York City's West Village, a choir of 54 girls and boys are practicing the Ukrainian song "Shchedryk" that gave their 
choir its name
.
They're preparing for an upcoming concert at Carnegie Hall called "
Notes from Ukraine
," that will showcase the famous Ukrainian song and other music, as Russia continues to wage a full-scale war in Ukraine. 
Anastasiia Rusina, 15, joined the choir when she was 4 years old. She said she loves singing and is very excited for her first trip to the US.  The well-lit church sanctuary is a stark contrast from the war-torn conditions back home in Ukraine.
"We have been rehearsing with no light, like, almost all the time, and when there are, like, sirens we would go to the basement and we would rehearse there with no lighting but with our phones," she said.
Esther Volchova, 12, and Olha Fedko, 11, are among the choir's youngest members, also in the United States for the first time. The singers traveled from Ukraine as well as other European cities, where some had fled when Russia invaded Ukraine in February. 
The group is aware that they are on a cultural diplomacy mission. Fedko said she's ready but a little nervous.
"I want to express thanks to them for helping Ukraine," she said of Americans. "And I want them to hear how nicely we sing in Ukraine."